No products were found matching your selection.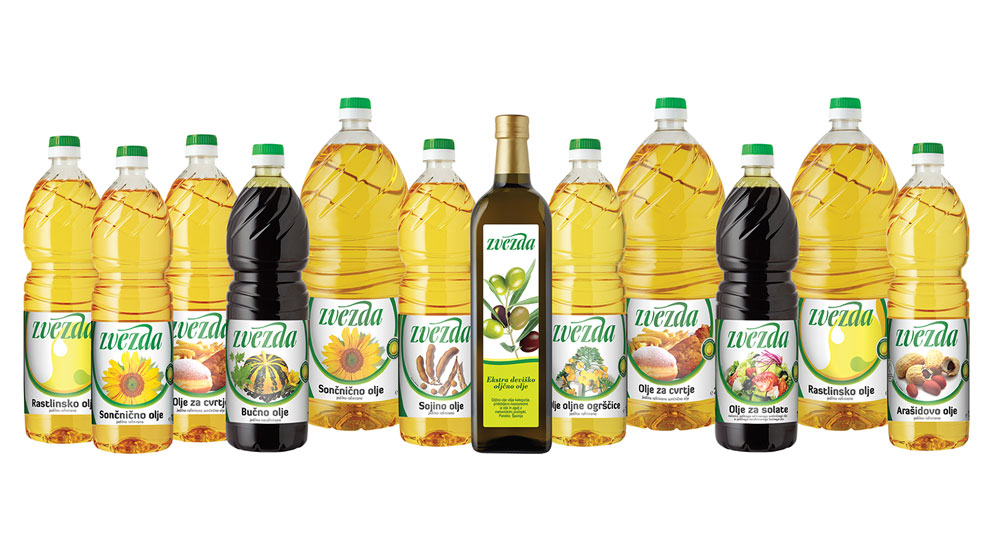 Oils of the ZVEZDA brand have the longest standing tradition of all the GEA oil factory products.
The ZVEZDA brand family includes:
Special oils:
pumpkin seed oil,
salad oil (70% refined edible vegetable oil and 30% edible unrefined pumpkin seed oil),
extra virgin olive oil.
Refined edible oils:
sunflower seed oil,
frying oil (sunflower seed oil with added antioxidant),
rapeseed oil,
vegetable oil (sunflower seed oil, rapeseed oil and soybean oil).
Use:
ZVEZDA oils are suitable for cooking, braising, baking, marinating, roasting and frying, for all kinds of salads, salad dressings, cold dishes, sauces, fish and seafood, mayonnaises, spreads, for making bread, sweets and other cold and warm dishes.