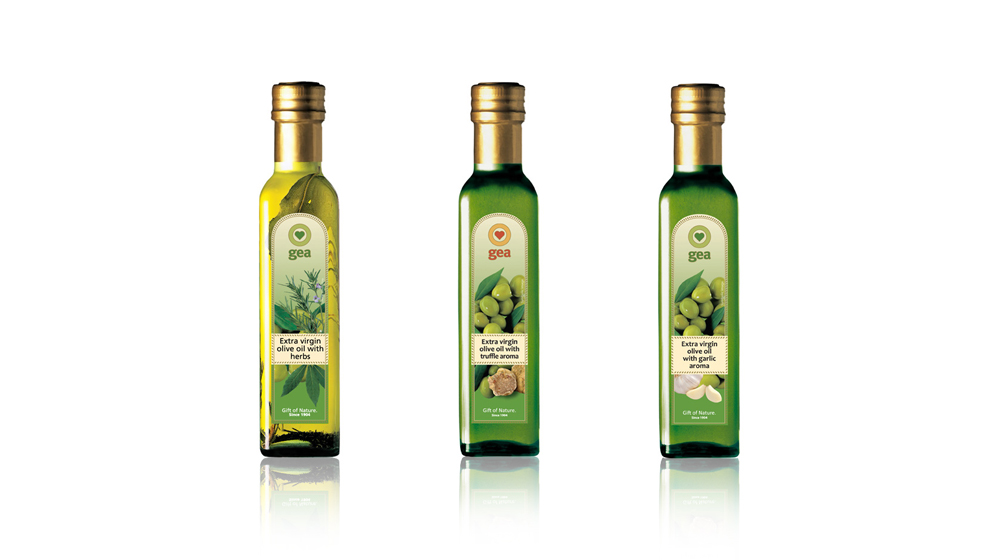 Ektra virgin olive oil vith herbs
Extra virgin olive oil with natural white truffle aroma
Extra virgine olive oil with natural garlic aroma
GEA seasoned oils are the perfect addition to any dish. Oils have a very rich aroma and adding only a few drops will make your meal a perfect gourmet experience.
Three seasoned oils from our range are prepared on extra virgin olive oil basis because research has shown that people from the Mediterranean are less prone to cardiovascular diseases thanks to a healthier diet that also includes olive oil.
At low temperature oil may appear cloudy. This does not compromise quality.